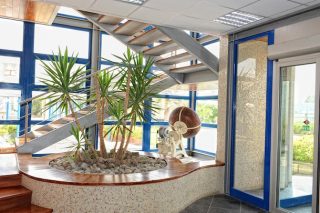 Indaco S.p.A. is an important company in the field of confectionery production. The company, founded in 1999, began its activity in 2000 at the initiative of the Cola family, owner of AMARISCHIA S.p.A. company that since 1969 produces liquors and confetti of the highest quality. The tradition of Amarischia adds to the consolidated experience in the confectionery sector of a state-of-the-art production plant. This is the Caivano plant, now owned by Indaco S.p.A., founded in 1979 by the ALIVAR, a state-owned company, then owner of the Motta, Alemagna, Pavesi and Pai brands. Here the famous Charms, Sanagola and Peppermint candies were born, first "counter" candies on the Italian market.
The Indaco S.p.A. in recent years it has heavily invested in the Caivano plant where today it is able to produce the following products: chewing gum, hard candies, stuffed, gummy candies, gelèes, chocolate coated products, flavored sprinkles. Most of these products are today without sugar and / or with the addition of vitamins and minerals thanks to the ministerial authorization for "diet" productions. Great names of the food and confectionery sector as well as of the pharmaceutical sector for important brand productions are addressed to the competence of the professionals involved here. It is the recognition for years of passionate work and great investments in quality, research and technological innovation.
 C O M P A N Y  M I S S I O N
Realize and market products that meet the needs and expectations of the modern consumer, sensitive to issues of food quality and food safety.
To develop the Know-how necessary to be more and more competitive in the confectionery sector and to continue to be a point of reference for the partner companies and for the final consumer
Implement a quality system inspired by the value of total quality.